Doesn't it seem that Grant Gordon, Liberal candidate in the upcoming Toronto-Danforth by-election is channelling his "inner 70's Ryan O'Neal" for this campaign picture?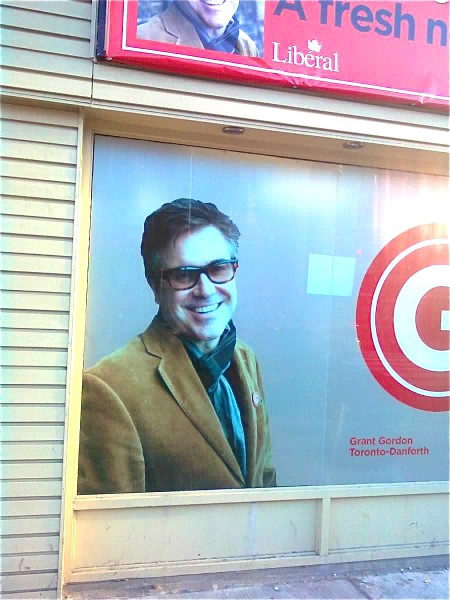 Every day I pass his campaign office and this giant picture. Every day I think they'd just blown up a J. Crew ad and plopped it in the window. Every day I glance over at it and immediately the theme to "Love Story" pops into my head and won't leave. So, thanks for that.
It's a good pic. It says: "I'm sassy. I'm stylish. I remember Pierre Trudeau fondly. I'm not afraid this jacket makes me look too much like your Grade 12 chem teacher. Send me to Ottawa and I'll sit in the House of Commons with my feet up on Bob Rae's desk, blowing smoke rings and sipping Dubonnet, all in the name of intimidating Prime Minister Harper with a casual, cool aloofness that will make his own look like trailer park ennui."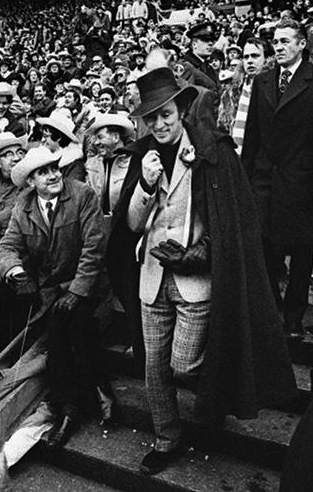 He gets my vote. Unless NDP candidate Craig Scott can somehow out-scarf him. The election is a week away, Mr. Scott. I expect to see some form of sartorial response. Ascots are nice.
[box border="full"]To read: Top Secret Rookie MP Guidebook, click here.[/box]
[box border="full"]To read: Jim Flaherty's Budget Speech Translated, click here.[/box]
[box border="full"]To read: Transit City, The Musical! , click here.[/box]
[box border="full"]To read: The Mammoliti Gambit (Or, Councillor Strangelove), click here.[/box]
[box border="full"]To read: CBC – Hockey Night, Or Election Night? Both!, click here.[/box]