Don is a freelance television and radio broadcaster as well as a columnist. His football columns can be found at CFL.ca, while his curling columns can currently be found on this site. He is a play by play voice, having called the Alberta men's and women's curling championships each year since 2013, as well as the 2014 Ontario men's curling championship, on Sportsnet (Video just below). In 2017, Don called the track events at the Invictus Games as part of the host broadcast team for Dome Productions/BellMedia. Don is the P.A. announcer at Toronto Argonauts home games. From 2012 to 2016 Don was a regular contributor to Yahoo Sports, as a columnist and as an on-camera host, covering a wide range of sports, concentrating mostly on curling and bringing a humorous slant to The Olympics.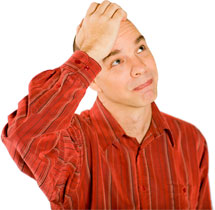 Don has a very familiar voice to Toronto radio listeners. His razor-sharp wit, easy on-air manner and superb interview skills made him a morning radio staple for more than 10 years, at the helm of the FAN 590's breakfast show.
(Click the audio bar below for a sample.)
In that time, he gained a reputation for his brilliant sense of humour and his wicked voice impersonations, with dead-on impressions of the likes of Don Cherry, Mike Tyson, Bill Clinton, Arnold Schwarzenegger, Vic Rauter, Jerry Howarth, Brian Williams, and Gary Bettman, just to name a few. Don also conjured up the idea of Chacin Cologne, earning a mention in Sports Illustrated because of it. In February, 2012, Don appeared in Budweiser's "Flash Fans" Super Bowl ad.
To hear Don's impressions, click the audio bar below.
If it involves a microphone, Don has done it: news and sports reporting and anchoring, music show hosting, talk radio and sports talk radio. He's done some 10,000 interviews including conversations with Prime Ministers, Premiers, sports legends, show biz superstars and the power brokers of the day. He's even voiced a commercial that aired in Finland.
Politics, sports, pop culture, Don has something to say about all of them. Usually with a punch line.