Interviews
I'm pretty curious, by nature, and that means a good sit-down carries great attraction for me. Over the years, I figure I've done some 10 thousand or so interviews, and a few have stuck out in my mind, for various reasons.
Read More
EmmCee
Over the years, I've had the pleasure of being Master of Ceremonies for many, many special occasions. Awards dinners, golf tourneys, fundraising events - they've given me the opportunity to meet great people doing great things for great causes.
Read More
About Don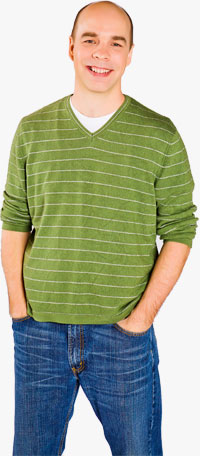 Don is a very familiar voice to Toronto radio listeners. His razor- sharp wit, easy on-air manner and superb interview skills made him a morning radio staple for more than 10 years, at the helm of the FAN 590's breakfast show.
In that time, he gained a reputation for his brilliant sense of humour and his wicked voice impersonations, with dead-on impressions of the likes of Don Cherry, Mike Tyson, Bill Clinton, Arnold Shwarzewnegger, Vic Rauter, Jerry Howarth, Brian Williams, and Gary Bettman, just to name a few.
Want to learn more?
What People Say About Don
I'm not sure if I am writing this about Don…or writing this about Don imitating me….or am I really writing about myself.. being imitated by Don.

It is  difficult  sometimes talking about Don…because he can be so many people.

Its more difficult when one of those people is me.

It seems not  day goes by when someone doesn't ask if I am the real Vic Rauter..or really Don Landry.

I am the one with more hair..for the moment anyway… I just  keep moving the part.

So what can I say… Don is good.

But when Don… is doing me…..some think he is better than me

Which doesn't make me Vic……quite as good as Don being Vic.

But then  I could have told you that.

Make the Final….Don is good….even without me.
Vic Rauter, TSN
Most guys in the business are funny. After all, it's their bread and butter. But most of 'em operate only at one speed. Don knows when to be witty and when to be serious. He's one of the few I know who can transition between the two seamlessly on the air, at an event, or at your kitchen table.

Don's heart comes across on-air and in person.

If I didn't need the work myself, I'd recommend you hire the guy for your next MC gig.

Oh, and he helped me move a rolled-up carpet, once. Didn't even ask any questions.
Michael Hainsworth -
http://www.hainsworth.com
With due respect to my many wonderful co-workers in the realm of sports Radio and Television, I must confess that Don Landry is — hands down — the single-most generous broadcaster I have encountered.

Doing "fill-in" co-host duties in the wee hours of the morning on sports radio in Toronto can seem daunting …… unless Don Landry happens to be driving the bus. Being one of many lucky folks who helped with vacation relief at the FAN 590 it was obvious how Don was the master of the tee-up-go-for-it-hit-it-outta-the-park move.

Rarely in this cut-throat business do you find a person who's mission is to make you look not only awake and credible but beyond good .. sharp.

I would welcome any opportunity to work along side Don Landry in future.

Star quality broadcaster and even greater person.
Jody Vance, Breakfast Television, Vancouver